YY: Letter from Steve Wozniak to a high school... →
yeonhoyoon: Following are emails between a high school student in Jeju, Korea and Steve Wozniak. I could only find the korean version of the student's email, which I've translated it into English. Mr. Wozniak! I'm a high school student in Korea. I am in second year of Se-Hwa high school in Jeju. My…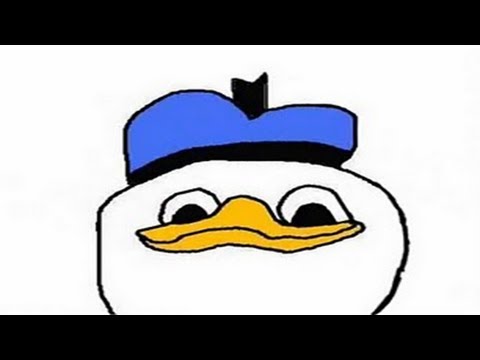 HI
My favorite Dolan character is Gooby.                       AKTULLY IZ DOLAN
squid-queen: I just realized how close " Stahp" is to"Staph" Would you rather: Stahp infection or Staph infection  Your choice.
1 tag
ffs
2 tags
10 quora questions you don't want the world to... →
1 tag
when a mom puts her child's toy truck in her bag, it's dually toted.
It's a bit harder to unfollow a programming language than it is to unfollow a twitter account. Goodbye python, it was fun, most of the time.
3 tags
yank, delete, put yanked (not deleted) text in vim →
7 tags
"a hacker should never be worried about using a tool and then having a friend say..."
Anonymous asked: node.js
7 tags
reader-aware blog posts about getting focused
Focus on what's important to you now. Just do it. Get rid of the online distractions. Chances are you're succumbing to online distraction right now! ;) Every once in a while I see a post about online distractions make its rounds on the Internet. Often the author will mention that the reader is likely distracted as they're reading it. This is another one of those posts.
5 tags
4 tags
You Have Exactly One Life →
1 tag
sometimes I remember how to use tumblr
3 tags
Floating Catan →
2 tags
"You don't need an ideology to write tests."
– @substack
5 tags
normalize.css →
This can be used as an npm module, to include normalize without adding it to the code repository. Pretty sweet!
Twitter Site Issue
isitdownforeveryoneorjustbrokenonsomebrowsers.com twitterstatus: Some users may currently be experiencing site issues on Chrome; our engineers are working on resolving this issue.
5 tags
the munimalist
A munimalist is a person who gives up his or her car to live in San Francisco.
4 tags
fun with alias_method
In config/initializers/lulz.rb: class ActiveRecord::Base class << self alias_method :validates, :salivates end end In app/models/dog.rb class Dog < ActiveRecord::Base salivates :age, presence: true, :inclusion => 1..25 end
3 tags
"Dam man that really fucken blows, just gotta keep moving forward."
– AccordKnight
3 tags
socket.io server code for a text editor →
4 tags
"If you are doing something that isn't either delivering value or increasing your..."
– The RSpec Book (pg. 139)
3 tags
4 tags
5 tags
Being a hustler gives you 50% more volume than being a martyr and a charlatan combined. Wikipedia -> Pyramid -> Volume
4 tags
Ask me ALL the things!
batkin.tumblr.com/ask miss-diana-marie: Please miss-diana-marie.tumblr.com/ask
3 tags
3 tags
"Candidly, those who count on Hollywood for support need to understand that this..."
– Chris Dodd, speaking on behalf of the MPAA
2 tags
3 tags
3 tags
two awesome programming book lists
A list of free, online programming books, by Zed Shaw A list of programming books written in 2011, by Antonio Cangiano
3 tags
Sending Notifications Using Decorators Instead of... →
An approach to take methods that don't belong in models out of models, which should be useful for other things as well.